WELCOME MESSAGE
It is our great pleasure to announce the forthcoming conference InECCE 2017 which will take place at Adya Hotel, Langkawi Island from 16 until 17 October 2017. Surrounded by the Andaman sea and rich in historic heritage, Langkawi Island is synonymous with 'tropical paradise' inspired by the island's clear waters, relatively pristine beaches and intact jungle.
We are excited to organize the conference on this island with the aim to provide a platform for engineers, academia and researchers to disseminate and discuss their current research findings and also to explore recent development, current practices and future trends in Applied Physics, Electronics, Electrical, Control, Instrumentation & Measurement, Power system and Computer Engineering.
We hope that many of you will be attracted both by the scientific programme of InECCE 2017 as well as by the natural beauty of Langkawi and the surrounding islands to participate in this exciting event.
- Dr. Mohd Zamri Ibrahim -
About InECCE
This has been the flagship conference of Faculty of Electrical and Electronics Engineering, Universiti Malaysia Pahang. Its 2017 edition in Langkawi Island will be the 4th InECCE and will offer a comprehensive technical program addressing all the latest developments in research and technology for electrical and electronics engineering and its applications. It will feature world-class speakers, oral sessions, keynotes and plenaries, and exhibitions, and is expected to attract many leading researchers and industry figures from all over the world.
History
TOPIC OF INTEREST                                                                                                     
We invite the submission of original, unpublished technical papers on topics including but not limited to:
 Applied Electronics and Computer Engineering
Embedded technology and applications
Internet of Thing
Microelectromechanical systems, VLSI
Signal and image processing
Medical electronics and imaging,
Network and communication technology
Antenna, RF, microwave, mobile, wireless, networks
Computer engineering and application
Artificial intelligence, fuzzy, cloud computing and optimization
Sustainable Energy and Power Engineering
Renewable energy, energy efficiency and energy policy
Energy storage
Energy management, policy and economics
Power system engineering
Power electronics and drives
Applications of computational intelligence in engineering
Electric vehicle power and propulsion
High voltage engineering, dielectric material and plasma application
Power quality, protection and electromagnetic compatibility
Photovoltaic system, PV forecasting and solar irradiance forecasting
 Control, instrument and artificial system
Autonomous and unmanned system
Bioinspired/biomimetic system
Space and marine robotics
Robotics in medical
Instrumentation and process control
Thermographics
Photonic and gas-based sensors
Biosensors
Agent-based modeling
Swarm intelligence
Evolution computation
Computation intelligent
For details please download CFP
PAPER PUBLICATION
All accepted & presented papers in InECCE2017 will be submitted for inclusion in Scopus Indexed Journal
ARPN Journal of Engineering and Applied Sciences, ISSN: 1819-6608 or
Journal of Telecommunication, Electronic and Computer Engineering (JTEC), ISSN: 2180-1843
IMPORTANT DATES
| | |
| --- | --- |
| Full Paper Submission | 15 June 2017 15 August 2017 |
| Notification of Acceptance | 15 August 2017 |
| Early Bird Registration | 16 August 2017 |
| Camera-ready papers and registration | 15 September 2017 |
| Conference | 16-17 October 2017 |
ORGANIZER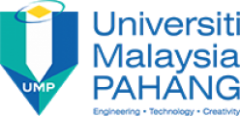 LATEST NEWS
26/3/2017 - Keynote speakers column is updated.

9/2/2017 - CFP ready to download.